Appliance Leak Dryout Services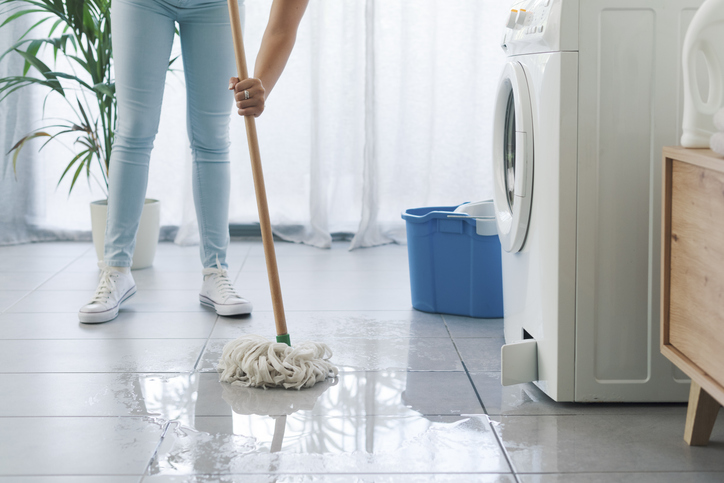 Appliances are not supposed to leak! If they do, there are a couple of steps that should be taken immediately to avoid further damage to your home or place of business. First, turn off the appliance if it is currently running. If there is still flooding, turn off the water at its source right away. Next, call your local plumber to fix the issue causing the leak, then call Emergency Response Team to remove the water and dry your property.
---
24/7 Emergency Service
---
Have You Had an Appliance Leak Recently?
Since 2011, Emergency Response Team has responded with swift action to remediate properties that have flooded due to appliance leaks. The usual culprits include:
Dishwashers
Washing machines
Refrigerators
Iceboxes
Water heaters
RO (reverse osmosis) systems
Appliance Leak Assessment
Water pooling around a water heater does not always mean that it is leaking, it could just be condensation. If you see active dripping or water flooding from a heater, call an HVAC repair service right away. If your property has suffered water damage, call Emergency Response Team ASAP. We will assess the damage that can be seen, as well as test for moisture behind your walls. Sometimes, washing machines or other appliances will leak from the second story of a building down to the first level. When this occurs, Emergency Response Team can help. We can initiate and follow through with an insurance claim so you will not have to. Call us at (615) 709-9478 if you are experiencing any water damage due to an appliance leak.
Water Loss Experts
After your plumber stops the leaking, call Emergency Response Team to handle your water loss mess! We specialize in emergency dry-out services throughout the area. Our response team will arrive within 45 minutes to assess the situation and prevent further damage. Next, we will extract standing water and provide high-powered drying and dehumidification machines to remove moisture from flooring and behind walls. All materials that are damaged beyond repair will be removed. We will remove all traces of water and moisture and prepare you for the process of reconstruction.
---
Call for Fast FREE Quote
---