AC Leaks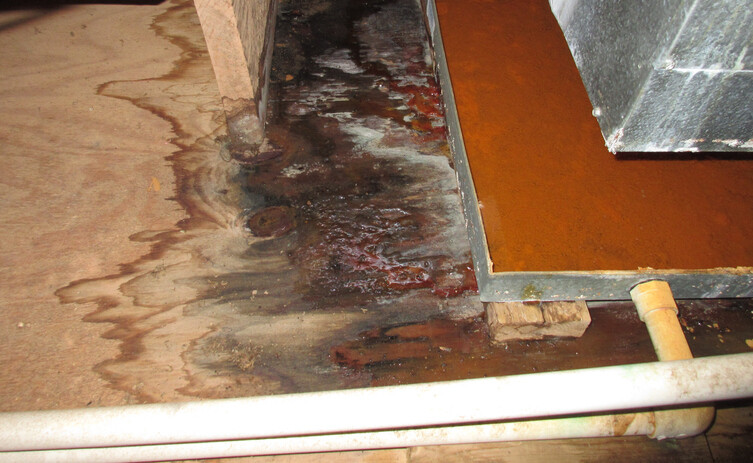 If your air conditioning unit starts to leak, leaking water can result in expensive damage to your walls, ceilings, floors, and furnishings. Whatever cause your air conditioning unit to leak, Emergency Response Team's water damage specialists will be there to remediate the damage caused. Whether you've arrived home to find a small puddle around the AC unit or your ceiling has collapsed due to a broken-down air conditioner, Emergency Response Team certified technicians are standing by 24/7 for your emergency, big or small.
---
Call for a FREE Quote
---
Why Is My AC Unit Leaking?
If you don't keep up with the needs of your AC system, your air conditioning unit may stop properly functioning and start to leak. Unfortunately, there are many reasons why your air conditioner may be leaking. Some include:
Clogged drain line
Cracked or missing drain pan
Clogged air filter
Disconnected drain line
Frozen evaporator coils
Dirty coils
Damaged insulation
Water Damage from Air Conditioners
Whether a small leak or a flood has occurred, time is of the essence when water has leaked throughout your home from your air conditioner. Water damage from your AC unit is nothing to take lightly. First, it is important to turn off your air conditioner if it is still running. If the water is still leaking, turn off the water at its source as quickly as you can. Next, call Emergency Response Team at (615) 709-9478 for FAST response. Our certified water damage technicians will arrive promptly to begin assessing and remediating the damage caused by your AC leak.
AC Water Leak Remediation & Dry Out Services
Our response team will arrive quickly to assess the water / flooding situation to prevent further damage from occurring. Next, standing water will be extracted and thoroughly dried out utilizing our top-of-the-line high-powered drying and dehumidification machines to remove moisture from flooring and behind walls. All materials that are damaged beyond repair will be removed. We will remove all traces of water and moisture and prepare you for the process of reconstruction.
---
Call for Fast FREE Quote
---