Water Damage Restoration
Nashville Fire & Flood Experts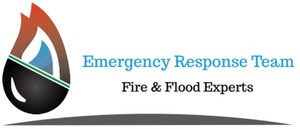 Water damage to your property, whether due to a flood or fire is often devastating. If you are searching for a competent Metro Nashville damage restoration company to provide emergency water removal or remediation after a fire, you have come to the right place. Emergency Response Team is a name people trust for quality Nashville restoration of property after disaster strikes.
---
24/7 Emergency Service
---
Restoration Services Offered In And Around Nashville:
The Emergency Response Team Damage Restoration Process:
Examine. Protect. Remedy.
Emergency Response Team arrives on site quickly to assess the damage to your property. All contaminated areas are contained and we'll ensure that the area is safe. All damaged items and salvageable property are removed for cleaning and restoration whenever possible. If water damage to your Nashville property has occurred, the area will be quickly and thoroughly dried to prevent growth of bacteria, mold or other microorganisms. All affected areas are then sanitized and deodorized. Last, restoration and reconstruction of your property is completed using only the highest quality products and materials and Emergency Response Team's renowned craftsmanship.

Serving area residents for over 12 years, Emergency Response Team is the natural choice for damage restoration when disaster strikes. Whether you have experienced a flood due to a storm or a burst pipe in your home or office, the end result is unwanted water accumulation in your home and potential for long term structural damage and mold growth. Call Emergency Response Team ASAP at (615) 709-9478 to quickly assess the damage and immediately begin the drying process. After all moisture is removed, your property will be expertly restored to its pre-disaster condition.
Seamless Interactions With Insurance
Experiencing water damage to your Nashville property is stressful enough. Having to hassle with insurance companies can be a nightmare! We'll help relieve this burden by working directly with your insurance company. Once you choose Emergency Response Team remediate your damaged property, you can rest assured that all the necessary steps to get a settlement from your insurance company will be completed as accurately and seamlessly as possible. We've built a solid reputation as a trusted water damage contractor in TN by working tirelessly with insurance companies to ensure that the job gets completed efficiently.
---

Call for FREE Damage Restoration Quote
---

Call 24/7 (days, evenings, and weekends) for damage restoration services.